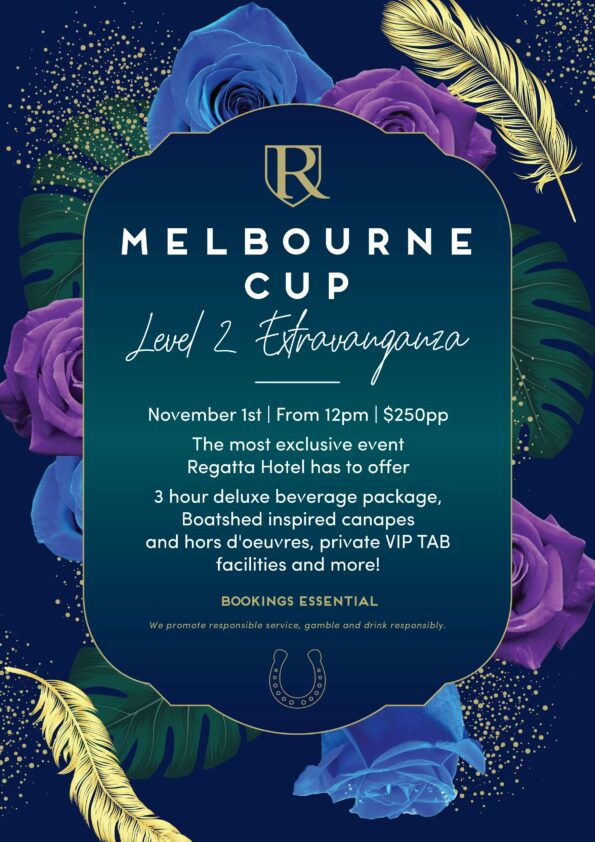 Melbourne Cup Day Level 2 Extravaganza
Tuesday, November 1st
On Level 2, this Melbourne Cup Day, we are opening up our brand new Glenolive function space and heritage verandah to offer the most exclusive event we have EVER had.
Enjoy a 3 hour deluxe beverage package featuring Moet, Chandon, cocktails and premium spirits.
Indulge in The Boatshed inspired canapes, hors d'oeuvres and pop-up food station while you listen to your very own private musician.
Your ticket will gain you access to all areas of the hotel.  However, if you don't want to go anywhere we have included VIP TAB facilities on Level 2.
12pm-3pm
$250pp
Drink and gamble responsibly.